December Events & Experiences
Events
Christmas Kick-Off
Friday, December 1 at 5:30pm

Kick off the holiday season and sip on our featured holiday beverage as we celebrate the season.
Santa in the Bahamas
December 17-25 from 1-3pm

Experience the excitement of meeting Caribbean Santa and capture your family memories during your vacation. $50 per couple or two people, includes Cove postcard picture 
Junkanoo Parade
Saturday, December 23 from 9am-1pm

For Junkanoo, a masquerade held at Christmastime with a street procession of costumes, guests may celebrate in the festivities in Hatchet Bay. Complimentary shuttles will take guests to and from the parade location.
Christmas Eve
Thursday, December 24 at 5:30pm

On Christmas Eve, our resort hosts usher in the holiday spirit with Christmas carols by North Eleuthera High School. After dinner in Freedom Restaurant & Sushi Bar, enjoy s'mores by the Freedom Firepits with hot cocoa and our specialty winter cocktail, Coconut Snowfall.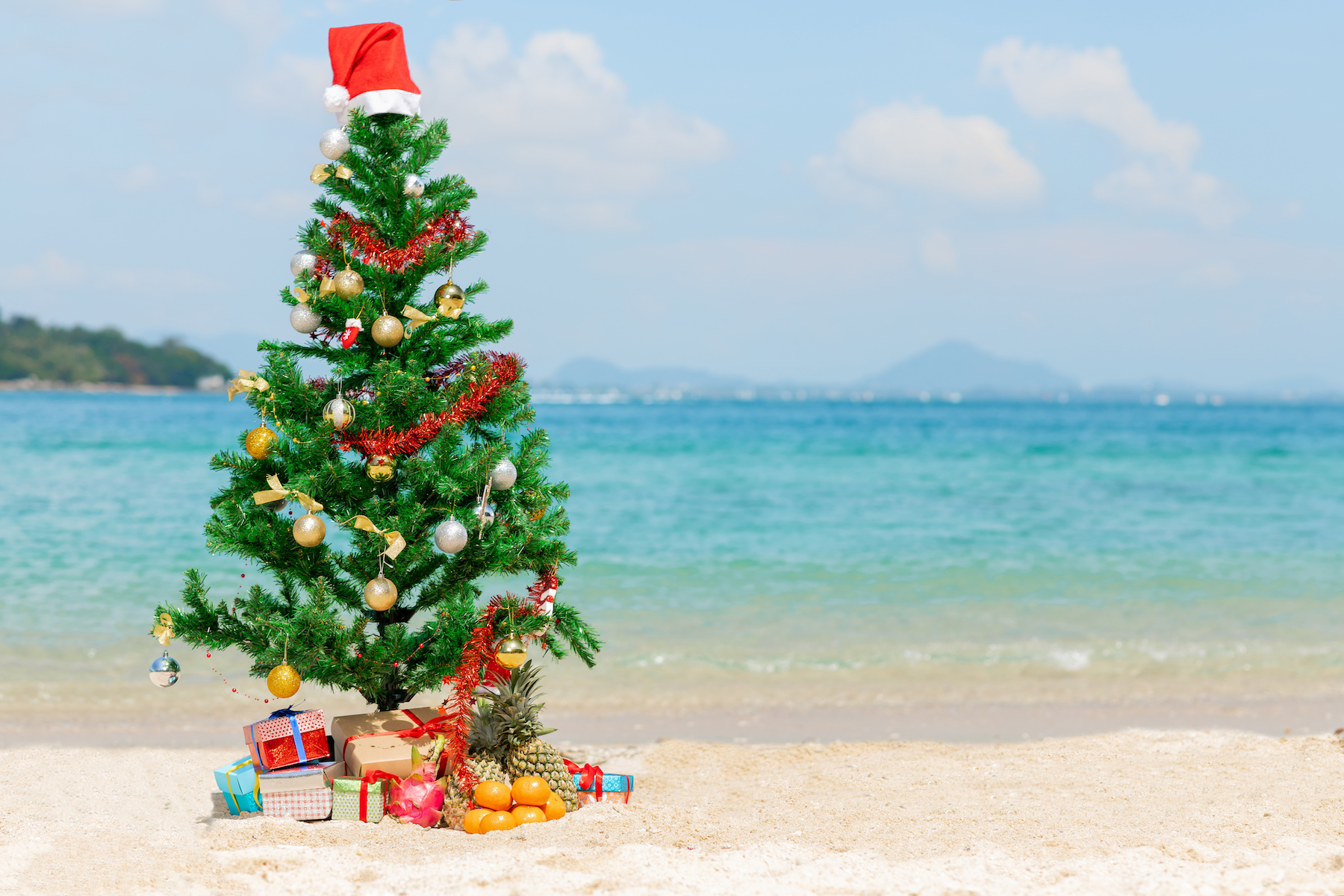 Christmas Day
Monday, December 25

This year, Mr. and Mrs. Claus have decided to vacation at our resort after a busy Christmas Eve; see them from 1-2 pm on December 25. For Christmas night, we will offer a special event for our guests, at $125 per person: At 6 pm, toast to the holiday with live entertainment at the Point Bar, followed by a delectable dinner menu at Freedom Restaurant.
Inaugural Kayak Regatta
Monday, December 25 from 1-4pm

Take part in our first Christmas Day Kayak Regatta – perfect for all skills and ages. Double up in a kayak or paddle solo as you cruise along our private coves from the South Beach, toward North Beach and back. After you complete this aquatic feat, we will celebrate all participants with a special treat. $120 per couple

*Winner receives a one-night complimentary stay at The Cove Eleuthera with a three-night minimum stay. Accommodations only.
Movie Night Under the Stars
Thursday, December 28 at 6:30pm

Join us for a movie under the stars on the Point Lawn and enjoy popcorn, beverages and more.
New Years Eve
Sunday, December 31 at 7pm

Ring in 2024 in true Eleutheran style! Our culinary team delivers a decadent five-course menu in Freedom Restaurant with live entertainment. After dinner, continue the celebration outside with dancing, a Junkanoo "rush out," and the annual Pineapple Drop at the stroke of midnight. $280 per person
Experiences
Holiday Gift Wrapping & Donations
In the spirit of giving back, our resort once again will partner with Ray of Hope and Hands for Hunger, both nonprofit organizations on Eleuthera Island. Participate in goodwill by helping wrap gifts for those in need while in residence at our resort. Freewill donations from our guests will be distributed equally to both charities.
Letters to Santa
One of Jolly St. Nick's favorite stops is The Bahamas. Our littlest of guests may list their wishes for Santa Claus on Cove stationery and drop in our "Santa Mail" box located in Freedom Restaurant.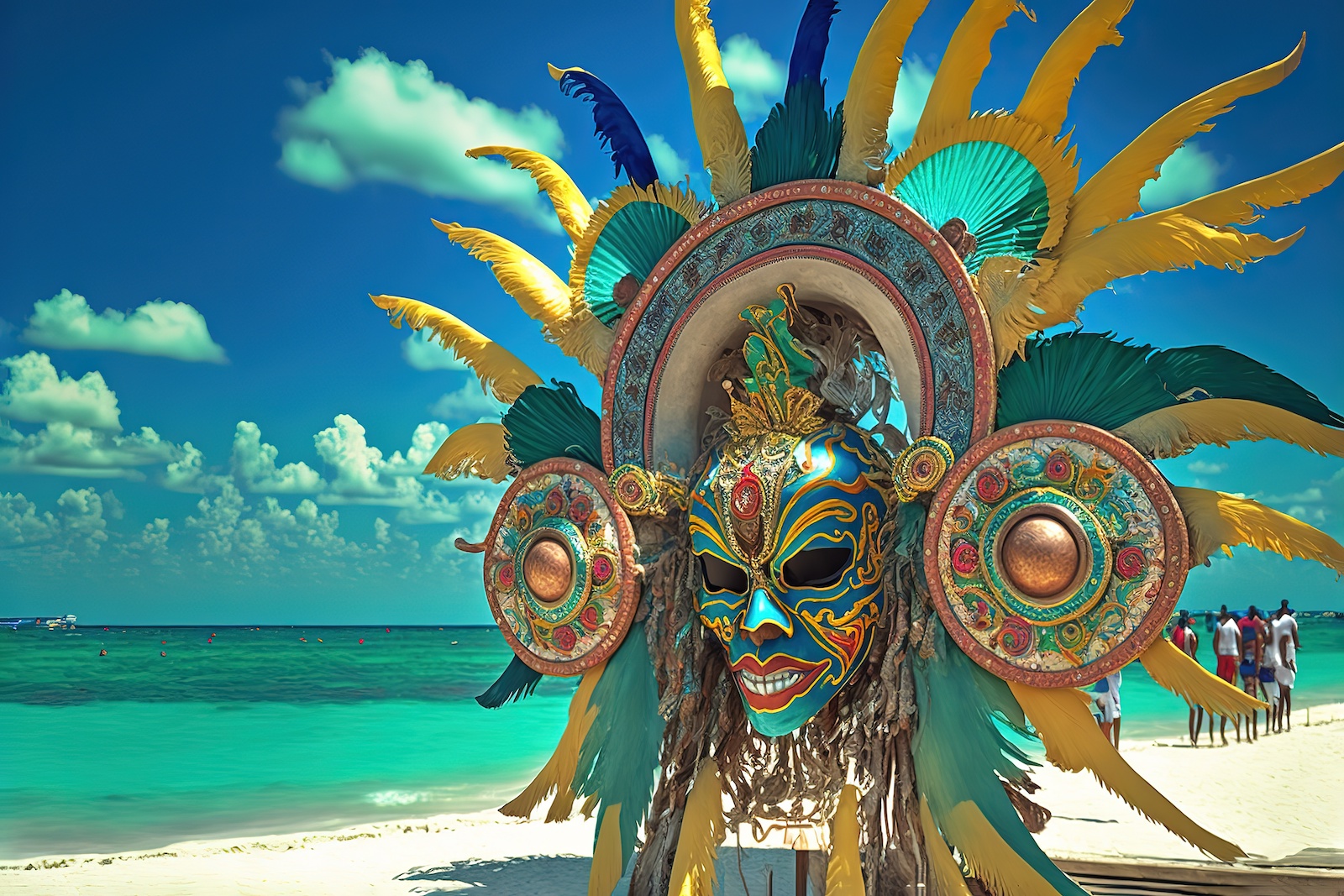 Junkanoo Costume Making
Wednesdays between December 10-24 from 2-3pm

Create Junkanoo costume pieces such as a waist band, face mask or headpiece with special crepe paper and Junkanoo décor and wear your new costume to our Sunset Cocktail Reception on Thursday. $120 per person
Holiday Card Photo
What a better way to commemorate your holiday than with a photograph on the beach at sunset, aboard our boat or seated on the water's edge at "The Point"? This season, our guests have the opportunity to create their own holiday card photo with a professional photographer. Pick your favorite spot, and we'll take care of the details.
To reserve, please email Experiences@thecoveeleuthera.com.