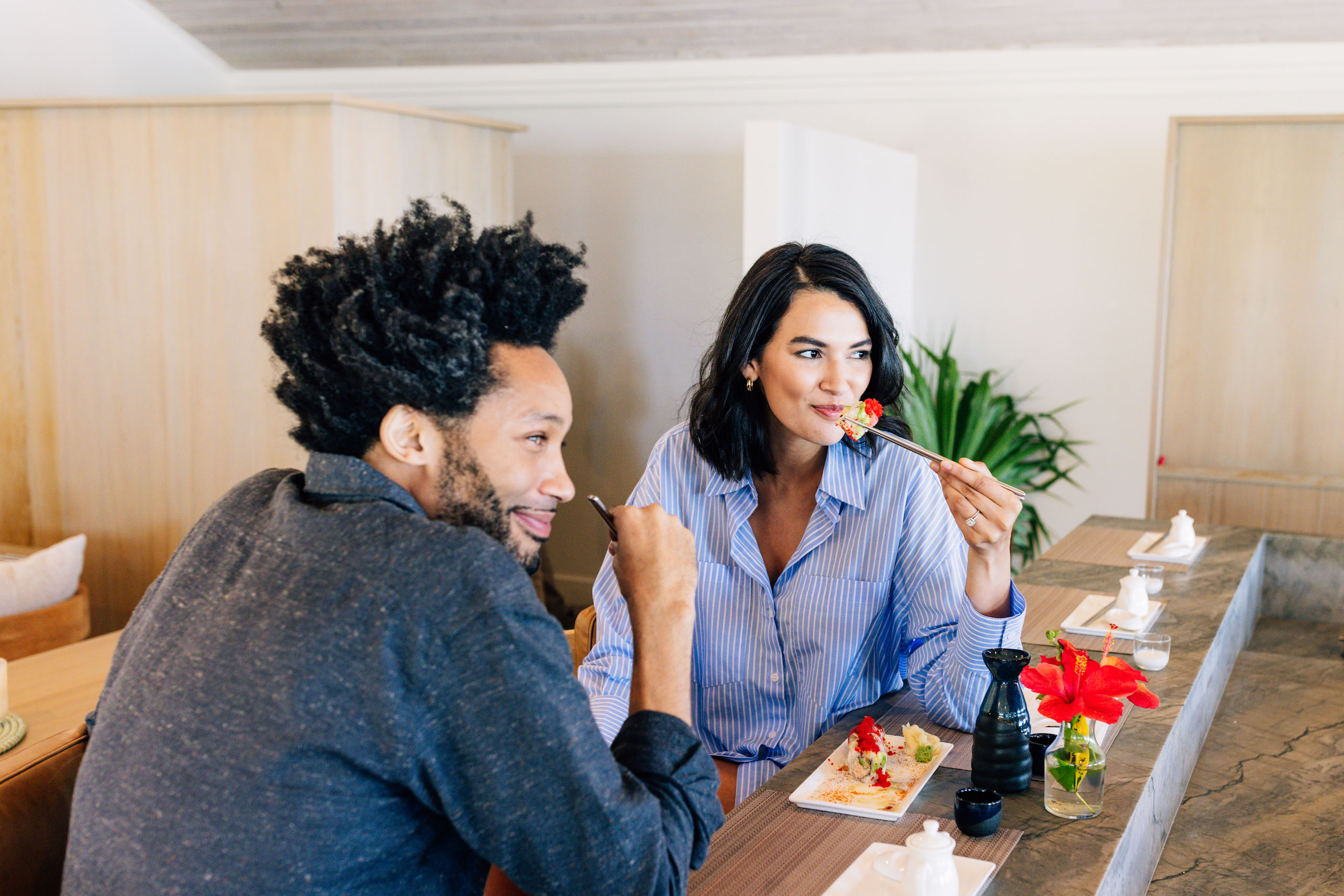 Sushi Lessons
Offered 11am-5pm daily, except for Tuesday
Led by our sushi chef, learn the art of sushi making—from preparing sushi rice to selecting sushi-grade fish. Hosted at our new sushi bar, this hands-on experience includes two rolls of sushi and a glass of sake.
1 hour
Conch Catch 
Offered 8am-6pm daily
The national food of The Bahamas, conch is similar to calamari and can be eaten raw, steamed or deep-fried. In this experience at the southern beach, guests enter the water to retrieve the conch and learn how to crack the shell from our team. Then, our chefs will prepare this delightful seafood to your liking in the kitchen.
30 Minutes
Lobster Catch
Offered 8am-6pm daily
Bahamian lobsters, also known as spiny lobsters, live in the clean, clear tropical waters of our country. In this sea to table experience, visit our new dock adjacent to the northern beach and inspect the fresh catch of lobster with our culinary team. You may hand select lobster for your evening meal – talk about "today's catch"!
30 Minutes *Seasonal August 1 to March 31
Organic Garden Tour
Hand-select herbs and fresh produce for your evening meal or apply nourishing Aloe Vera to your sun-kissed skin during a personal tour of Miss Angie's organic garden. Our Guest Experience Team is eager to schedule a private tour for guests of the resort.
Private Dining
Delight in dinner under the stars where panoramic ocean views, pristine white sands and gently swaying palms set the scene for an unforgettable epicurean experience.
To learn more or reserve your experience, please contact our resort hosts.
Today's Catch

Join our talented culinary team as they show you how they catch lobsters. Then, hand select your lobster for "today's catch!"